So, you're thinking about trying your luck in affiliate marketing. I've got some great news for you – you've come to just the right place!
Right now you must have a ton of questions, like "Is affiliate marketing a legit business" or "How do affiliates make money" or "Does it all mean I have to become an influencer".
Just chill! We've got you.
This article will tell you all there is to know about your first steps in affiliate career. I'm serious. Just make sure you read it carefully, follow all the links included inside, and take notes. And if you still have some questions in the end – or if you already know you're looking for a fully comprehensive way to learn affiliate marketing, check out our ebook for all the beginner affiliates by clicking on the banner below!
In this post we're going to cover the industry basics, overview the most common terms and rules of the affiliate world, and answer the most FAQs like "What is affiliate marketing?" or "How to make money as an affiliate?". But also, I will provide you with some important input on the intangible assets and valuable aid you could use to start your affiliate game with an instant advantage.
So let's see what you need to be ready for in the very beginning of your journey:
Sounds like a lot? Well, here's your first lesson – research is everything. So think about it as a necessary investment into your financially independent future. Trust me, it's better to be prepared than to regret your decisions later.
So don't rush to reach the end as soon as possible. Instead, sit back, relax, and enjoy your very own introduction to the world of affiliate marketing (AM).
No banner with provided ID found
What is affiliate marketing?
Many people see digital marketing and affiliate advertising as a dream job: you are allowed to wake up at noon to work for a couple of hours a day while sipping Margaritas somewhere in the Caribbean. If you play your cards right, you might even make some decent money at the end of a day.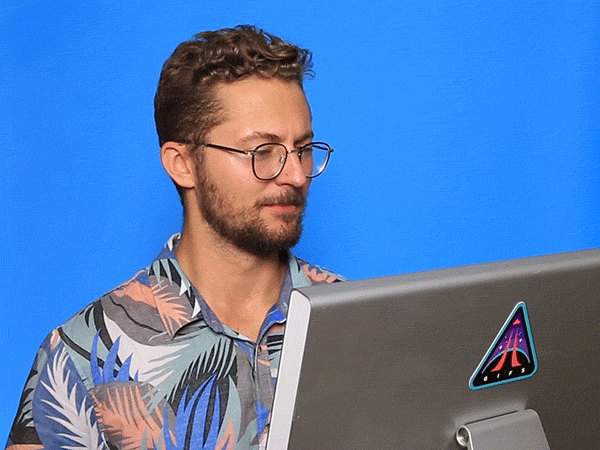 Well, the truth is that starting an online business is one of the most romanticized ideas of our times.
In the 18th century, writers were scribbling novels about daring pirates; the 19th-century literature was all about promoting the working class; in the 20th century people went crazy about science fiction and the disruptive technologies of the future. Surprisingly, a bunch of geeks managed to predict some of the greatest inventions in their visions. And today… Well, today you are reading about the beauty of traveling the world and not having to report to anyone but your own consciousness by a bunch of office writers.
The history is, indeed, repeating itself.
But hey, it doesn't mean that it's not possible! On the contrary, today is the age of limitless possibilities. You can really do anything.
It all comes at a price, though.
So, if you're ready for lots of learning, hard work, and a ridiculous amount of testing – just keep reading! You're in the right place.
Benefits of affiliate marketing
To quote Uncle Ben for the 10000th time – with great power comes great responsibility. That's why you need to make sure that you're ready to devote yourself to this affiliate dream completely before you quit your 9-to-5. But oh boy, is it worth it!
After all, being an entrepreneur means being a leader, an employee, and the only one to blame. At the same time, you get to keep all the sweet perks of this lifestyle just for yourself too!
Affiliate marketing is one of the most profitable remote jobs these days. This means it's a perfect opportunity for you to buy that one-way ticket to Bali and experience all the pleasures of digital nomadism.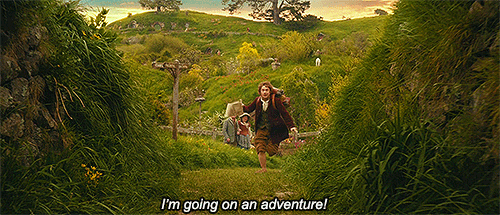 Of course, there's a bunch of other online professions that will allow you to work from home or from literally anywhere else in the world. The only difference is the initial requirement.
And the beauty of affiliate marketing is that it has, practically, none. You do need a few bucks to get traffic for testing and an ad tracker to control and improve your campaign performance. But besides that – it's all on you: motivation to learn; a strong will to take risks and make mistakes; energy to keep pushing forward.
You have to be okay with losses, you have to be okay with being your own boss, and being okay with pushing yourself and knowing when your limits are, don't push yourself overboard… You know when you have to take some breaks and refresh your mind, how much you can work, how much is too much for you, how to manage your money…
Manu Cinca on how to start in the affiliate world
So, if you think you've got it all, we can move on.
But firstly, let's make sure you know exactly…
How Does Affiliate Marketing Work?
Imagine this:
Tommy has 6 apples he doesn't need. Jenny needs 4 apples for the pie.
In a perfect world, the two would meet, Thomas would share his apples for a sincere "thank you", and they'd live happily ever after.
In a slightly more realistic world, they would still meet, Tommy would sell his apples for whatever price he finds reasonable, and everyone would be satisfied.
But here's the rub: what if Tommy and Jenny don't know each other, live across the world, and don't have the slightest intent to ever meet at all?
Enter – Johnny.
Now, Johnny doesn't have a single apple and, frankly, he couldn't care less about the pie. But he knows Lisa who has a quite popular blog about pies Jenny happens to follow. So Johnny's plan is to ask Lisa to promote Tommy's apples on her blog for Jenny to see and buy. And then they'd share the profits.
Johnny is an affiliate.
Well, okay, maybe it's not quite that simple.
Instead of just giving the apple from the product owner (Tommy) to the buyer (Jenny), an affiliate's job is about finding yet another intermediary – the publisher (Lisa). And both the affiliate and the publisher profit from the commission, rather than the transaction itself.
You can check out our previous article on what affiliate marketing really is and how it actually works for a deeper understanding of the situation.
But, honestly, it doesn't have to get more complicated than a 3rd-grade math problem.
Stay with me!
Let's imagine that the product owner has never been introduced to the affiliate. The entire deal goes south. It would be much easier for the two to find each other (or rather each other's deals) through the affiliate network.
In short, it can be seen as a database of different products waiting to be promoted. Usually, the offers and the affiliates associated with the network are perceived as more trustworthy ones and, thus, stand a better chance at generating high-profile conversions.
All good?
We're done with the theory for now. So let's move on to the practical part!
Getting Started in Affiliate Marketing
By now you have a general understanding of what the industry is about. Do you still see yourself becoming a rich and successful affiliate any time soon?
Perfect!
Affiliate marketing generally comes down to four key elements:
offers

(the products that need your help with promotion);

traffic

(the websites where your ads can be published);

landers

i.e. landing pages (web pages that redirect your users to actual offers); and

campaigns

(a convenient word to combine all 3 together).
But there's a bit more to it all than meets the eye.
Come on! Did you really expect it to be so easy?
But, to be fair, it's not particularly hard either. You just need to pay attention. And since you're reading this article right now, I'd say you're on the right track!
So, first things first.
Step 1. Select a niche
There's a thing about marketing these days – it tends to be all over the place. Coincidentally, that's also exactly what makes the branch so appealing. But don't be fooled – it's a trap! In order to truly succeed in the industry and make a name as an affiliate, you need to keep your eyes on the prize.
Don't bounce from one vertical (an affiliate word for "niche" you should definitely consider including in your vocabulary) to another. Instead, be more like Scrat where you're the squirrel and your vertical is the acorn.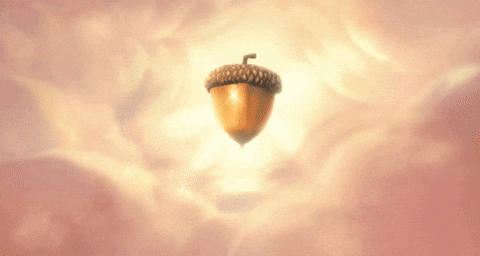 Here's a short list of the most profitable niches for affiliate marketers that you may find helpful:
Dating;
Finance;
Wellness & Beauty (called "Nutra");
Online Gaming;
Adult;
Sweepstakes;
eCommerce;
Travel
Does any speak to your heart? If yes – awesome! Consider you've found your vertical. If the choice is still a bit too hard to make – don't lose faith. Just try yourself in different fields you find appealing and see whichever works out the best.
Once you've decided on the sector in which you would like to operate, it's time to start setting everything up.
Step 2. Choose an affiliate offer to promote
Focusing on one niche only will already make this step much easier for you. In case you associate with an affiliate network – double that!
Don't expect too much and you won't be disappointed. Remember, it's all about experience and right now your job is to learn.
There are lots of offers out there. It means that you don't have to jump on every opportunity to promote any product available on the great web frontier.
Instead, you need to select your offers mindfully.
One again, it all comes with experience. But if you want to know right now how to find the best affiliate offers and verticals – just keep reading.
In a nutshell:
Choose a vertical (duh);

Sign up for several affiliate networks (or find the best offers yourself, I know you got this!);

Calculate the best price-quality ratio for your performance;

Wait and see where it takes you from there.
Before you freak out because of the idea of doing the math again – don't worry. Most traffic sources provide you with bid suggestions. All you need to do is to decide on the bid, check the win ratio provided by the traffic source, and adjust your bid's value accordingly.
Okay, that part sounded a bit complicated. But don't worry – it will all start to make sense as soon as you will try and select your first offer. It's more of a "show" than "tell", really.
For example, one of the nearly 100% fool-proof ways to find decent offers is to join some of the affiliate proframs run by well-known companies around the world. To make things even easier for you, we prepared a detailed ranking of the best affiliate programs you could check out right now!
An important moment here is for you to find a perfect balance between the offer you personally feel comfortable with and the most profitable ones. Long story short, if just thinking about one of the adult websites makes you blush – perhaps running an ad campaign for them is not the best idea even if they're willing to pay more than that online casino.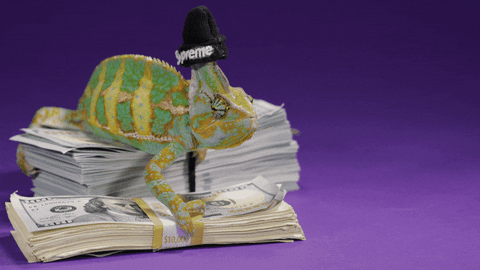 Affiliate marketing ads
At this point it is important to mention different types of ads you will be working with as an affiliate. Just like your favorite local ice cream shop, the Internet offers a variety of choices for its most dedicated marketers.
Remember that users are growing smarter and more ad-immune with every year. Which is why today is the age of personalized advertising. The one that targets the person's needs before they realize they even have those. The one that comes in the right place, at the right time, at the right shape and speaks to their deepest desires. The ultimate ad.
It all comes down to 6 major types of ads that deserve your attention:
Pop;
Push;
Native;
Search;
Display;
Mobile.
Each has its own pros and cons and the only way to make sure you've chosen the best type of ad for your offer is to know what you're working with.
As you can see, there's plenty to choose from. Also, you don't have to limit yourself to just one type of ad! After all, it all depends on the offer and the vertical you're most comfortable working with.
You will learn. But since you're just starting in the affiliate business, perhaps I've got an easy way out for you. Try starting with push ads or Facebook ads at first. Test the waters, get a grip of the industry, and then get carried away with other forms of advertising suitable for affiliates.
Okay, let's go back to our journey. By now you have hopefully chosen your vertical, settled for a good offer, and even decided what kind of an ad will work best with it. So it's time to decide where the ad will be placed.
Step 3. Find a traffic source
First of all, let's define the terminology. Traffic source is a place where you buy traffic (e.g. Facebook or Instagram, but the world is not so perfect, so most of the ads end up on some third-tier websites).
Generally, there are 6 types of traffic sources (which you should find surprisingly familiar):
Push/Pop (lower-quality web pages, subjected to banner blindness);
Native (high-quality web pages);
Search (matching ads to the most common searches);
Display (lower-quality);
Social (all your favorite social media platforms and more);
Mobile (mobile browsers & apps).
Your conversion rates – just like your profit – heavily depend on the quality of the traffic you buy. That's why you have to make sure that you've selected the right traffic source. Some of the characteristics of a quality traffic source to look for include but are not limited to:
The prices are low and conversion rates are high.
It allows you to adjust different targeting options for the maximized optimization.
The initial deposit is reasonable.
The market is credible.
The regulations match your needs (and offers).
Also, keep in mind that high price often really does mean quality. That's why you can easily come across traffic with similar characteristics but different price tags. Cheaper traffic may be a bargain, but it may be lower quality just as easily.
Another important detail to remember is the price models. Traffic sources often have different types of payouts like CPA, CPM, CPC or Revshare. Keep that in mind while making your calculations.
Step 4. Set up a landing page
Known as a "lander" in the affiliate community, a landing page holds a very special place in your advertising funnel. This is your chance to use that creative potential your grandma has always praised you for!
So, what the hell is a lander and why do you need one?
Think of it this way: if your ad is a window in a store, the lander is the first conversation with the sales assistant. You want it to be friendly, polite, and yet intriguing enough for you to be willing to go for a test-drive or straight to the cash desk.
Is investing your time and energy in developing a lander a must, though? Not quite. You can do just fine without a website. It has been proven, however, that ads supported with landers have much higher conversion rates and, at the end of a day, that's what you care about.
So if you decide to go with one – make sure you put some effort in it.
In brief, there are two main aspects you need to pay extra attention to: consistency and optimization. Finding a perfect balance between the two is your key to success.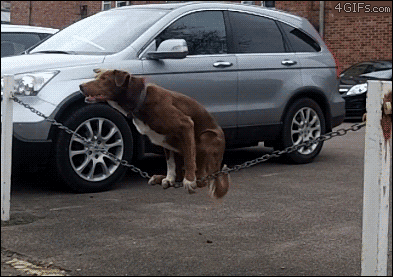 Lander optimization is pretty simple: the first page the people interested in your ad will see should be equally outstanding from all types of devices and browsers. It should load fast and lead straight to the point.
As for consistency… It doesn't matter how much you love unicorns if what you're trying to sell is fish; and pink background may not be the best choice for an online casino. Just trust me on this one.
If you're looking for some easy solutions to create your own website – make sure you read my other article about the best tools for setting up affiliate websites.
Step 5. Launch a campaign
A campaign is where all the elements from the above tie together. Basically, it is everything you do to direct traffic from a particular source to your offer.
Bringing your first-ever ad campaign to life is a precious and overwhelming experience. So naturally, you'd want everything to go perfect. Here's a step-by-step guide for you to find out how to launch your first affiliate campaign without much stress.
At this point you have probably figured it out – it's all about creating an effective ad that will bring a customer to an effective landing page.
Does the product itself matter? For targeting and optimization – for sure. For the performance of your campaign – it still does.
Sure, a really talented professional can try and make even the least appealing product look desirable. But at the end of a day, it all comes down to testing various offers to see which ones are more likely to resonate with the potential buyers.
How to succeed as an affiliate
Okay, so now you know what to expect. But the big question is: can you make a living out of it?
Short answer: yes. But it's not going to be easy. And to do so, you're going to need a plan.
So instead of saying "I wanna be the richest affiliate out there", try something like "I will make $10,000 by the end of the year since the launch of my first affiliate campaign".
You can start by studying. Yes, I know, it's not exactly a great revelation. Yet, if you want to excel in anything you need to be ready to put in a couple of hours per week just learnin about the subject.
If you're a risk taker by nature and can't stand the very idea of hearing what professional have to teach you – feel free to skip this step and jump straight to learning from your very own mistakes. You've been warned though!
I honestly wish there was a universal formula for getting rich easily, some fool-proof solution and the ultimate answer to the world's poverty. Alas, there's none. Instead, here's the next big thing: The best online courses and free resources for affiliates.
But for now, let's dig a bit deeper.
It's all about the mindset
Most people decide to try themselves and start in affiliate marketing because it paints a pretty picture of luxury with ease. Don't get me wrong, it's all there. But a lot of hard work and persistence is left on the background.
When it really comes down to it, there's just that one thing that separates success-stories from cautionary-tales.
Persistence.
The affiliate world is no different.
"I have not failed. I've just found 10,000 ways that won't work."
Thomas Edison
Here's a bit of advice on what you could try to do as soon as possible to make sure you stay on top of your game and reach that affiliate dream of yours.
Testing is your best friend
We've already established that it is crucial for your success to find the golden mean for the offers you are going to promote.
It sounds pretty simple in theory. Find a nice offer you like, make sure it will pay off, and promote the hell out of it.
And it may work just like that. As long as you're super lucky and the very first campaign you've ever launched turned out to go exactly as you expected it to.
You guessed it right – it's not how things usually go.
Instead, you're given an opportunity to learn from your mistakes. But, let's be honest, no one likes to be wrong. So, to bring the number of inevitable mistakes to the minimum you should test which combination of offer + traffic source + lander works best.
Easier said than done, I know.
And that brings us to advice number 2:
There's no such thing as too much data
All the testing in the world wouldn't help if you didn't learn from it. It's in your best interest to collect as many details on every tiniest metrics of your every campaign's performance. Because he who owes the information owes the world.
You need to know your target audience, their likes, and dislikes, their fears and motivations, their hopes and expectations. You also need to know the product because without being personally involved you will never be able to sell it to others. And, of course, you need to know the competition. After all, it's business. And in the business world, the winners play hard.
So, how do you keep track of all the data out there? How do you know what's important? How do you make sense of all the metrics from all the campaigns at once?
Use an ad tracker.
What is a tracker and why do you need one?
Well, to put it simple, ad trackers run in the background of most online processes scanning, studying, collecting, and analyzing data. Like the red cardinals of digital marketing, trackers make the impossible seem easy. They make you understand your audience.
Ad tracking requires creating a short detour for your traffic. It will now go from your ad through the tracker to an offer, and all it takes is a quick setup. The affiliate tracker then will look into traffic and derive additional layers of information from the visitor's IP address or user agent.
This way, the tracker gets all the necessary information to help you find underlying patterns or direct visitors to the most appropriate offers for them. It may even employ state of the art AI to optimize your traffic.
A lot like Google Analytics. Except for – not quite.
Just get over it. They are two different things. They have two different purposes. It's going to take a real miracle for GA to help you track the performance of your ad on a third-party website. Not to mention industry giants like Facebook. And, just to quickly to remind you, as an affiliate you thrive exactly on third-party websites.
How to choose an ad tracker?
We agree that there's going to be a lot of data to keep track of pretty quickly. That's why it's paramount for you to store it somewhere in a nice and organized way. Once again, trackers could be helpful here.
That brings us to the next question: should you go with the self-hosted tracker or trust the professional cloud-based software.
There are a few things that need to be considered here.
Ad tracking software updates and infrastructure management. With a self-hosted ad tracker you need to go through the complex setup on your own. Even one mistake in server configuration can cost you tons of money. Everyday infrastructure management is on you. Backups are on you. And, in a pretty likely case of a server crash, the lost data and wasted money are all on you as well.
The cloud-based solution, on the other hand, spares you the headache of a server-setup. Instead, a team of qualified engineers takes over your infrastructure and backups. Voluum tracker, for example, has had 100% tracking server uptime since 2015, meaning that your every click is safe with us.
The second big thing is speed. Cloud-hosted trackers will always be faster, especially if you are running ads in various geos. Cloud-hosted trackers have multiple data centers strategically located around the world which improves the redirection speed. You can generate reports instantly, in real-time, no matter how big your traffic volumes are.
The situation is different for self-hosted trackers. You need to deal with the delays in pulling out reports from the system, granular reports take a lot of time to load. Scaling is difficult and requires a lot of work on your side. If you want to run campaigns in multiple geos, get ready for a high-click latency. Realistically speaking, the slower your tracker, the more money you'll lose.
The third characteristic to look for is pricing. Self-hosted trackers are, at least initially, cheaper because you don't have to pay for clicks. You don't lease the infrastructure, only the software. Cloud-based trackers usually have an event-limit quota included in a subscription plan. After this quota is exhausted, they charge extra.
But that's not the only cost you need to consider. Even if your in-house data infrastructure works effectively, you still need to be prepared for significant additional costs of running a server. They include the cost of the hardware, electricity, and, of course, the server itself. Not to mention the time spent on a server configuration.
All in all, if you are:
Tech-savvy and okay dealing with backend server installations/configurations / optimizations,
Price-sensitive,
Are only using one Geo for your campaigns (and your tracker is located precisely there)
– go with self-hosted. Otherwise, save yourself some trouble and choose a cloud-based tracker from the start.
Putting it all together – Campaign Optimization
Gut instinct is great, but to succeed as an affiliate you need to know exactly what works and what doesn't. Your audience is a limitless source of information and you need to dig into it. And for that, you need an affiliate tracker. But what to do with all this information after you collected it?
Use it for your advantage, of course!
That briefly brings us back to the mindset, though.
You need to stay flexible.
That's how this game is, and you've got to learn the importance of buying data and stop suffering when you see red campaigns in your tracker.
Servando Silva
As right, when you think that everything works like a clock and your ad campaign, could sustain itself for months, something happens. Either Trump tweeted something offensive or a Chinese seafood market got quarantined – you never know what can become your campaign's undoing.
With the proper data, however, you can at least be prepared. And when something unexpected comes up (yes, when, not "if") you will be ready to adjust.
That brings us to the final element of the secret to a successful run of affiliate ad campaigns.
There are four aspects that you can optimize in your affiliate marketing campaigns.
Traffic
Ads or creatives (some traffic doesn't have ads like domain redirects)
Landers
Offers
The magic is finding a good match between all four.
The right traffic sees the right ad, which sends them to the right lander and ends with conversions from the right offer. If one part is wrong, the whole stack can collapse.
A lot has already been said about the best practices for each of these elements. We've even covered a bunch in this very post. But that's like touching a tip of the iceberg. So, if you're ready to learn more check out our tutorial that presents a procedure for effective affiliate-campaign optimization that will help you avoid basic mistakes.
One last word of advice
The truth is that real success is hard. No successful affiliate would ever tell you that they had it easy. The important part is, though, that they made it, no matter what.
That's why talking to the cream of the crop in any field is so valuable – you get to learn from the success stories firsthand.
Manu Cinca is an affiliate marketing legend. He made it from the university dropout to one of the most well-known men in the industry. In his interview for Codewise, Manu shared his own road to success and gives some invaluable money-making advice for affiliate newbies. For him, one of the most important factors that contribute to the success of an affiliate is the mindset:
(…) The best or worst advice is don't quit. Persistence is necessary but persistence in the sense that you try different things, you learn what doesn't work and you try different things to find something that works.
But we all know that hearing one expert opinion is not enough. Damn, if it was, we'd be one TED talk away from becoming the next Lynches, Spielbergs, Pratchetts, and Mercuries. But we aren't.
It's not about listening. It's about doing.
The best time to start is now. And the best way to start?
And may the tracking be with you!
No banner with provided ID found