Video advertising is on the rise. But not just any video content. I'm talking grandma-pranks-grandson kind of content. Or whatever weird stuff you kids are into these days. The point is that people like short video pranks and companies are ready to pay big bucks for their ads to appear next to those even for a few seconds.
So what if I told you that today there is a whole hub of the weirdest user-generated content with more than 300 million monthly active users? Stick with me, and I'll walk you all the way through it!
Sure, investing a fair share of your next quarter's budget in one type of advertising may seem risky. Especially, if you haven't had much experience with it before. But hear me out: by 2023, more than 209 million of US video viewers are expected to use smartphones (e-Marketer). That's why if you're still contemplating whether investing in the mobile video ads is a good move – contemplate no more!
It is. You can love it, you can hate it, but there's not much you can do to change that.
So, it's time to adapt.
And the holy grail of mobile weirdness? TikTok!
Take 5 minutes of your time to find out:
Why TikTok will be worth your while;

How to run marketing campaigns on TikTok;

Where TikTok stands on affiliate deals;

How TikTok ads work exactly;

About using proper campaign tracking to save you time and boost your ROI.
Without further ado, let's dive in!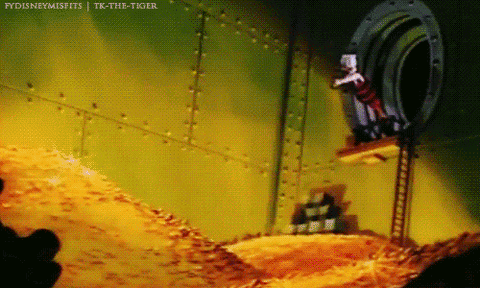 Advertising & TikTok
How do you get the best out of affiliate marketing? You research, plan, and improve each and every one of your campaigns. This process requires a lot of time and dedication on your end, but it definitely pays off in the end. But first, you will have to choose the right platform. And before you close this article and run to Facebook and Instagram for help – hear me out! There's more fish in the sea.
So let's assume you're brave enough to try something new, shall we?
What is TikTok?
Remember Vine? It rose fast and fell hard some years ago just to be rapidly replaced by Musical.ly – an app adored by teens back in 2017 for finally making their lip-sync dreams come true. Unfortunately, Musical.ly didn't really last either. Rising from its ashes, Chinese Douyin brought back the era of short funny music-centered videos.
Now, this story features a lot of legal shortcomings and a far-too-common-these-days clashes between Chinese and American lawyers. Spoiler alert: they settled. And TikTok emerged as a Western analog for Douyin. That's important because we need to evaluate the app performance somehow. For the purpose of this post, we'll just focus on the Western market (sorry, Douyin).
TikTok users can record short (15-60-sec long) videos, edit them, and reach trending posts based on geolocation and other personal preferences. With a little bit from Vine, a little bit from Snapchat, and a lot of Musical.ly mixed in, TikTok has become the most downloaded Appstore app worldwide that just recently hit the 1.5 billion download mark leaving Instagram behind.
TikTok vs Youtube vs Snapchat
One of the most common and – to be fair – reasonable concerns surrounding TikTok is that it still lags behind other video-centered apps, like Youtube and Snapchat. But does this mean it should be neglected?
Let me throw in some more numbers. As of 2018, more than 54% of users preferred video content over other marketing materials. Here, Youtube with its nearly 2 billion MAUs is the king.
Another piece of statistics suggests that almost ⅔ of users only watch up to 90 seconds of video content thrown at them. That, combined with the obvious dominance of mobile traffic, makes apps centered on short video content the best option.
Snapchat (301 million MAUs) is pretty dominant here. In fact, when it comes to direct competition, TikTok should feel much more threatened by Snapchat when compared to Youtube. And yet, TikTok somehow manages to keep its little head high and proudly rise through the ratings.
Who uses TikTok?
TikTok is in the Top10 Mobile Social Media apps with more than 300 million monthly active users. Celebrity figures like Mark Zuckerberg, Will Smith, and Jimmy Fallon are among them. Together with its Chinese alter-ego Douyin (625 MAUs), the numbers add up to nearly a billion, which is not too far from the industry's giants like Instagram and Facebook. Not too shabby! Moreover, TikTok is a relatively new app, which means new demographics, easier implementation of in-app ads, and less bias from the audience.
It's almost too good to be true, so there's gotta be some sort of a catch. Indeed, the main issue most of the marketers have today with TikTok is that it's mainly popular with users aged between 16 and 24. But the numbers are slowly changing and the audience is becoming more mature. For now though, if you happen to target the Gen Z market in particular – this is your goldmine.
TikTok Ads: What You Should Know
All of the above adds up to several conclusions:
First, nowadays TikTok is the app gen-z-ers turn to whenever they've got a phone in their hands (which is a lot). Given the effectiveness of mobile advertising – this may be your time to shine!
Secondly, they are gen-z-ers. This brings its own limitations, but in general, it suggests that TikTok has very well-defined demographics, you just need to decide whether or not it fits your needs. Plus, it being nicknamed the "pandemic app" is no joke. I can firsthand attest to the many hours that you could potentially 😉 spend on this app on a daily basis locked inside. 😄
TikTok's algorithms depend on proper tracking. The app recommends videos based on location and behavioral patterns (yeah, there are a lot of privacy settings you gotta agree to prior to enjoying the stream of cats and pranks). At the same time, it implies that its database is heaven for every affiliate fishing for insights regarding their target audience. In fact, if the U.S. government thinks there's a lot to learn about the gullible Americans scrolling for some memes – why shouldn't you?
Lastly, video is a preferred type of content for successful content marketers worldwide and the main (the only, to be fair) type of content on the platform. It means no more torturing yourself with the never-ending dilemma of what kind of ad fits what channel best.
Let's have a look at what advertising on TikTok actually looks like.
Types of TikTok Ads
A lot of people view TikTok as a perfect platform for the new generation of influencers to build up their network before migrating to other, more developed channels. While this is true, the app's power is not limited to follower mining.
Generally, advertising on TikTok falls into the category of "Advertainment", as it becomes the product owner's priority to match the ad to the general feed of the target audience. Fortunately, extensive tracking makes that not only possible, but also fairly easy.
The main issue here is to choose the type of ad you need to invest in.
5 major ad types for TikTok:
In-feed videos

come as a form of native advertising. Each ad pretends to integrally fit the general feed. Easily scrollable, not that annoying, and pretty simple to track performance.



Brand takeover

is presented as a full-screen immersive ad and is arguably the most disruptive type of TikTok ads. It's usually shown within the first few seconds upon opening the app and unlike the rest of the ads may be a simple image or an animated gif as well as the video.

TopView

can be treated as a hybrid between the brand takeover and the in-feed video. These ads open as soon as the app is launched but they easily fit into the users' feed. Unlike in-feed videos, TopViews take the whole screen so that the promoted content is the only thing for the user to focus on. No distractions.

Branded lenses and effects

come as

yet another way to raise brand awareness for the product. Bigger brands invest in the development of custom brand-related lenses and effects that users can use to create their own creative yet branded content.

Hashtag challenge

is basically

the UGC at its best. The brand needs to create a video with a distinct element (e.g. dance or audio), tag it with a branded hashtag, pay to sponsor or directly to TikTok marketing team, and watch people go crazy creating variations of the original.

A pretty obvious example of this was this past year's #TikTokMadeMeBuyIt hashtag that was relevant to campaigns for American Eagle to Ocean Spray juice
I guess it's safe to assume that not all of these ads will make sense to an affiliate marketer as yourself. Or will they? Let's see.
TikTok Advertising for Affiliate Marketing
It's time we address the elephant in the room: can you actually live your best-of-both-worlds fantasy and run affiliate ad campaigns through Gen Z-ers' favorite app? Drumroll for a bit of suspense…. aaaaand… yes!
As of June 2020 digital marketers are officially welcome to the previously quite closed advertising platform. But you'll celebrate later, for now just keep reading.
How TikTok Business Works
We all know that to run ads on social media you need to have a business account. You have to choose the name, add a link (or not), sometimes choose a plan – and go ahead, advertise all you want.
Until recently, this was not entirely an option for TikTok, which made things complicated. But with all the craziness that's been 2020, the platform finally decided to give in and officially launched a new brand and platform: "TikTok For Business". Yay!
This is exciting news for all you affiliate marketers out there, since as you may know, previously only product owners were allowed to run ads on TikTok. Well, no more. Thanks to TikTok for Business, marketers are back in the game, so we should expect some rapid changes around the platform soon enough.
TikTok for Business allows advertisers to interact with all the video formats explained in the previous part. But they've also introduced something new, i.e. a fresh AR ad effect called the "Branded Scan". It is the improved version of the branded effect that's been added on TikTok in the past. This feature lets marketers create ads with 2- and 3-d effects that users can later add to their videos. The best part? It's expected to boost user engagement even further.
TikTok Advertising Campaign Cost
I know, I know, all this info is priceless and very valuable, but how about the big question: how much? Well, here we go.
Different types of ads naturally come with different types of pricing. We live in the age of "send DM to learn the price", which is why finding information about the average cost of a TikTok ads campaign may be challenging. I ran a quick search myself and here's the gist of what you can expect (note that your own experience with TikTok Ads may be slightly different):
On top of that, an average CPM is $10 and the platform requires a minimum investment of $500.
TikTok is still not very transparent with their pricing policy, but with the introduction of the new business-oriented platform you can count on the minimum $50 daily ad spend required.
It may seem far from ideal, but at the same time, you will be granted access to the multi-million user platform which is not yet swarmed with ads preying on you from every corner. It's the good-old "quality vs quantity" choice, my friends, and it's time for you to choose wisely!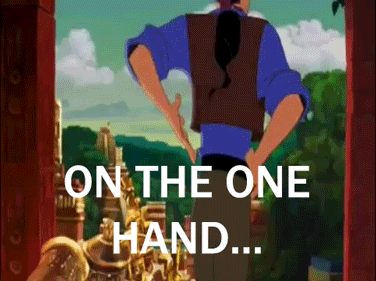 But you know what could help you invest better and see your ROI grow with TikTok for business even faster? Yup, you guessed it right! Affiliate ad tracking software, such as our good-old Voluum right here! Don't pretend like you didn't see this coming.
Tracking ads on TikTok: Best practices & Useful Tips
So, let's assume you've weighed all the pros and cons and decided to fork up the money needed to sponsor your next ad campaign. How can you be sure that it reaches just the right people and your traffic isn't wasted on bots and middle schoolers?
Enter tracking!
Why ad tracking is important
Here's a moment of the ugly truth: if you're not tracking your campaigns, you're most probably losing your time and money.
Knowledge from the web, insights gathered on affiliate forums and an unerring gut feeling are all great, but they won't be enough to make a living as an affiliate. Unfortunately, nothing will help you if you lack data. If you want to succeed, you need to track every parameter of your campaign: offers, creatives, referrer links, carriers, browser versions, device models, and so on.
This is why you need an ad tracker.
Not only will it provide you with more information about your target audience, but it will also make research so much easier for you in your future affiliate endeavors.
Remember times when you had to make whole optimization one by one and you were missing conversions in TikTok due to the blocked cookies on the visitor's side?
Well… with the new TikTok integration you will soon forget that it was an issue.
Ad tracking and TikTok
Make sure your tracking supports all the sources and affiliate networks you will need in the future. For example, Voluum has a well-developed and constantly growing partner network. This way, all of its subscribers can:
Get extensive data analytics from various organic and paid traffic sources
Pass conversions to your ad platforms using a cookie-less postback solution – you can even do that for TikTok, Facebook, GoogleAds, and some other sources that do not support this option by default, as

Voluum offers custom integrations

!

Direct the ads towards relevant audiences using advanced targeting and rules;
Optimize ad performance for conversions via automatic A/B testing

Protect your campaigns from bots and get solid evidence for chargeback procedures;
Transfer accurate cost information from TikTok and other traffic sources regardless of the fact that some sources do not support dynamic cost token (thanks to the

Automizer integration

)

Track spending and revenue in various currencies, depending on your needs
You can get to know all of the Voluum features here and if you find what you're looking for – don't hesitate to sign up for your first Voluum plan right away!
TikTok offers a pixel solution for advertisers to fire back information about the conversion to this ad platform. It's not a totally bad idea to use it, but as you probably know cookies might be blocked by some browsers/devices (especially third-party cookies are problematic) or cleared out by the visitor.
That's why – to make sure your metrics won't be ruined and you won't miss any conversion on your TikTok dashboard – Voluum introduced integration with this traffic source. With this, you can pass conversions to TikTok regardless of cookie blocks, using a postback API solution!
What if I tell you that you don't even have to prepare the postback manually? You just go to the Automizer section in Voluum, add an integration, then type the conversion action and… generate the postback.
And that's it – then it's just a matter of copy-paste.
Seriously – I'm not joking here – check for yourself!
How to track TikTok ads with Voluum
It's time we leave the theory aside and move on to some practical tips.
Even if you already set an integration, below you will find a brief cheat sheet, so you can feel a bit more secure about tracking not only costs but also conversions (with the use of our custom, cookie-less postback integration) 😀
Voluum + TikTok setup:
Set TikTok integration in Voluum:

Authorize the new integration by logging in to your TikTok ads account

Generate a postback by providing your TikTok Pixel ID and Event name that you've set on this traffic source's side




Create a traffic source element in Voluum, by selecting TikTok from the available templates, and paste the postback from the previous step, under the "Traffic source postback URL".

Now you can create a new campaign in Voluum. Nothing new here, just make sure you've got an offer, a lander, and select the traffic source that you added earlier. Copy the campaign URL once it's generated and… That's it for the Voluum setup. Let's move on to TikTok itself.

Create a new campaign through TikTok Ads and select conversions as the advertising objective (for this guide's sake). Moving on to the Ad Group, add your Campaign URL under the "Ad Details" sections.


Return to the Ad Details tab, refresh it to make sure that all your changes are saved, and set up all the important details of your campaign that a considerate TikTok will ask you for.
Pretty easy, isn't it?
But we've developed a detailed guide with step-by-step instructions for setting up TikTok integration in Voluum's Automizer if you still have questions.
Now it's not just TikTok that's keeping track of all the important user-related data, but also Voluum.
Extra info from the source, exact cost data as well as passing conversions to TikTok – we got that covered for you!
With the TikTok integration, you will be able to learn more about the trends in your industry and set up your future campaign accordingly. And none of that expensive advertising traffic will go in vain.
Start using Voluum and its Automizer integrations today!