We're halfway into the summer season, so it's high time to talk about traveling! Although let's admit it right away – the topic is a bit sour this year.
You must have heard how hot affiliate marketing travel niche is! But hold your horses. The world has changed in March 2020 and no one knows how permanent is the damage. So it's about time to see whether tourism-oriented affiliate offers still deserve your attention and, more importantly, your investment.
We'll be talking about numbers a lot in this article. Because, at the end of the day, numbers are all that matters. How much money you can make with travel affiliate marketing, how much you'll have to spend, and how much you could potentially earn were you to change your niche preferences.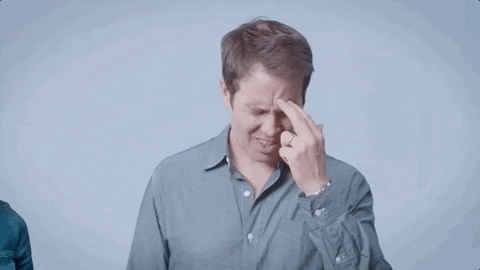 Travel industry overview
COVID-19 is taking its toll on all the businesses, and I guess we all know that the travel industry is expected to have suffered the most. This can be a real bummer for a number of reasons. First of all, let me express my sincere condolences to your summer vacation plans.
As for the business perspective, travel vertical covers far more businesses than hospitality and air travel. Which means more opportunities and more threats. But before we carry on counting the losses, let's quickly go over the main selling points affiliate marketing travel offers had to offer.
Even outside of affiliate marketing, travel used to be big. Like, really big. In 2019, global leisure travel spend reached $4.715 billion. That's a lot of money. You know what's even more money? $9.25 trillion (that's right, trillion with a "t"), which happens to be the total contribution of travel & tourism to the global economy in 2019.
Pros and cons of choosing the travel niche for affiliate marketing
What does this mean to you as an affiliate marketer? A number of things.
Higher payouts.
First of all, sectors that make a lot of money tend to bring a lot of money. That's a universal truth. Billions of dollars are invested in the travel and tourism industry, which implies that people are willing to spend money on leisure and recreation activities (duh!)
So you can normally earn a lot. The travel affiliate programs are pretty generous as a rule. For example, Expedia will offer you as much as 10% of a booking amount as a payout. You may not make golden mountains by promoting in-European Ryanair flights, but once someone books a transatlantic flight for $1,500 and chooses to stay in a hotel for about a week (count another $1000) – you're looking at some sweet income!
Tougher competition.
Unfortunately, none of the above is much of a secret. Which is why big money also usually means big competition. And in travel affiliate market the competition is tough. A lot of people have already recognized it for a golden mine of opportunities that it is. Which is why if you want your travel affiliate offers to stand out you need to put in many of hours.
More offers to promote.
The silver lining here is that "travel" is a very general term. Far too general than any affiliate needs for their own good. It's more of a vertical, rather than a niche, really. By the way, if you're still a little fuzzy on the difference, we have a great article for you right here. Travel comes with a variety of niches and sub-niches, so you get to choose from all sorts of categories like hotels, flights, city tours, insurance, luggage, culture, restaurants, etc. – the list does go on.
In fact, the narrower the sub-category of your choice is, the better. Look at it this way: "water transportation" may be an over-saturated sub-niche of travel. But try narrowing it down to "jet ski East Coast" and you have a far lower number of competitors.
Just like in most cases with affiliate marketing, you don't really need to work super hard to make decent money. You need to work super smart instead.
If you want to give into specifics, here are some other crucial points that should definitely make it into your niche-effectiveness evaluation sheet:
Yay ✔️
Nay ❌
High-quality offers from well-known and respected brands;
Global opportunities outside of the English-speaking market;
High payouts from affiliate programs;
Fairly low competition for local offers & keywords;
Easy-to-advertise via Social Media
Highly targeted traffic needed for your offer to reach the right people (one way to go about it is to get an affiliate tracker like Voluum and stop wasting money and traffic on people out of reach);
SERP competition is high when it comes to international or popular locations and products;
Low customer lifetime value – travel is a short-term interest, which is why most people aren't likely to be interested in other promos you could offer them;
Link building can be challenging due to massive competition.
As you see, there's a lot to think about. That may seem like a tremendous amount of work, especially if you're planning on running your affiliate business all by yourself. Fortunately, one of the most overlooked benefits of going with travel as your affiliate marketing niche of choice is the variety of affiliate programs available for advertisers of all levels.
The best affiliate marketing programs for travel 2020
These, my friends, are your golden tickets to affiliate success. That is, if you play your cards right and choose the right affiliate program from the start.
Generally, there are three main factors to look for:
Commission and payouts – when a company makes a dollar an affiliate makes a dime. Try searching for the programs that would offer you at least 10% from the offer's value.
Cookie length – it's all about that 80/20 rule. The longer the cookie lifespan, the less work you need to put in every day to keep your offers running. Choose the programs that offer 30+ days of cookie length to save yourself some headaches.
Minimum payment – the best things in business life aren't free, which is why joining a decent affiliate program often comes with fees. Be aware of how much you're actually ready to pay.
For more info check our detailed article on the best affiliate marketing programs this year!
And now, to the most important part. Here are 5 of the most popular next-to-bulletproof affiliate programs for travel-oriented marketers and examples of ads you could be running with them. Unfortunately, not all of them made it over the post-Corona barrier, which is why it may take a few more months until they are reinstated. On the bright side, it only gives you more time to be prepared!
The affiliate network of various affiliate programs. They work with multiple brands and companies. Their commission (which is based on the CPA model) varies between offers what makes it easy to find a suitable one. The cookie lifetime is solid 30 days, much above industry's average.
Kayak is one of the largest travel-related platforms online. With them, you get exposed to over 2 billion annual searches, multiple international sites in different languages, a variety of types of products to choose from, like car rentals, flight and hotel reservations, and more.
Expedia allows you to leverage from their well-known brand name while running your promotions. They have websites available in 25 languages and some of the services you could choose to promote include vacation reservations, cruises, rental cars, hotels, and more.
Joining the Lonely Planet affiliate program requires you to have your own website in order to promote their ebooks and guides. It comes with a generous commission of 15% per sale, which is quite a lot in the world of travel affiliate marketing programs.
With TripAdvisor, you get to promote hotel offers. Their supported network includes 1.4 million properties, as well as 795 million reviews that can be used as a hook for your ad campaigns. Expedia's 15% seemed like a lot? Well, TripAdvisor promises its partner-affiliates a minimum 50% commission from each link. Mindblowing, I know.
If you're a firm believer that the travel reservations market is over-saturated, perhaps you could try dealing travel insurance instead. With World Nomads, you will be working with residents from over 130 countries, 100+ ongoing community projects, and unlimited referral fees.
Of course, all of the above was true before the COVID-19 pandemic hit. So today the situation is a bit different, to say the least.
Effects of COVID on affiliate travel offers and how to fight them
Objectively, these days traveling may not be your best bet. Travel industry is expected to suffer a global loss of $2.1 trillion in revenue:
international tourist arrivals will be down by 20% to 30% in 2020 when compared with 2019 figures, equivalent to a loss of 300 to 450 US$ billion in international tourism receipts (exports) – almost one-third of the US$ 1.5 trillion generated globally. The direct contribution of the travel and tourism industry accounts today for 3.3% of the total global GDP and 4.4% in OECD countries (average) with picks of 14%, 13% and 18% for countries like Spain, Italy, and Greece respectively"

Source
Yet, as the world is not frozen in one place and a lot is done every day to fight the virus, we can expect that summer of 2021 will be slightly more promising than this year's. Besides, there are always ways around it. It all depends on the offers you choose!
Here are some suggestions for the most daredevil-affiliates out there who don't want to give up on their favorite travel niche just yet.
Choose your market wisely
The U.S. travel industry suffered the most during the pandemic. Which is why the summer-2020 season in America is going to be wasted.
Fortunately, as an affiliate marketer, you can work from your very own couch in Massachusetts promoting a charming B&B in Albania, Sri Lanka, or any other place that's been demonstrating a positive curve towards the end of the preventive measures.
Focus on the smart hotel offers
According to the latest data, short-term smaller rentals are doing better these days than luxurious hotels. Don't let the graph below fool you – the lower the percentage the better, because, after all, we are talking loss here. However, as a silver lining, you can clearly see that mid-tier interstate and small-town properties are not doing too bad.
Understandably, people from the urban areas are looking for opportunities to escape the hustle and bustle of the big cities, searching for shelter and peace. You can use that to your advantage. In fact, everybody wins – you still get a chance for a generous commission, tourists-to-be get a long-desired vacation, and the small-business owners are finally getting ahead of their global corporate competition. What a time to be alive!
Be careful with airline promotions
Airlines are tricky these days. Every flight is at cancellation risk, transatlantic travel is almost dead, and the prices for even low-cost companies are higher than before the pandemic. All of this is understandable and predictable.
However, it doesn't mean that you should give up on air-travel offers whatsoever. Again, there's a good chance that the trend will normalize in the nearest future. Most of the forecasts, even the most negative ones, imply that there will be the growing demand for air travel soon enough. Yet, perhaps, it may be wiser for you to be extra careful while choosing airline deals to promote.
Always do your research
If Corona has taught us anything, it's that things can change in a blink of an eye. Data that was true yesterday may be tragically outdated today. Some of the affiliate programs will be temporarily offering reduced commissions or be suspended whatsoever. Double-check everything before making a final decision.
What's the verdict for the travel niche in affiliate marketing?
As you can see, not all is lost for travel industry just yet. However, it may be wise to take a little break from it for a little while. Check out some new offers, diversify your choice of verticals and niches. Who knows, maybe you will exit the whole post-Corona situation with a strong backup strategy and will be able to develop your affiliate empire in two dramatically different directions.
Remember, that at the end of the day, all that matters is how familiar you are with the situation in the world and the market of your choice. And the best way to do so?
To get Voluum ad tracker for your affiliate offers, of course!