COVID-19 has shaken us down as a society quite a bit, destroyed our self-confidence but at the same time, it allowed us to get to know Netflix better, and most importantly, provided us with an opportunity to finally take some affiliate marketing courses.
Affiliate marketing is currently in demand as an industry once again. There won't be a better time to elevate ourselves as affiliate marketers.
Quarantine is not the easiest time, socially, economically, and psychologically. It is hard to force oneself to ditch the comatose state of a regular video streaming service viewer and do something productive.  But remember: those who manage to do that are going be in the lead in the post-pandemic affiliate marketing.
So, regardless if you have already read something about affiliate marketing or just now have started to look for additional income stream, your adventure starts with reading some high quality affiliate websites.
Affiliate marketing vs. COVID-19  
Affiliate marketing is one of the less Corona-affected industries. Yet, there are still changes that have already been brought by the virus. And, certainly, there's only more coming in the foreseeable future. But there's not much anyone can do about it. One thing you could do, however, is to get prepared. 
Fortunately for all of us, we live during beautiful times when there's more information available than ever before in human history. You have information on every possible topic, including affiliate marketing.
How can I learn affiliate marketing?
So it doesn't really matter if you're just starting as an affiliate or already have a full-grown business – it's never too late to learn something new from best affiliate marketing courses. Why not make a good use of all this extra time on our hands? 
That's why you're lucky to have stumbled across this little post. 
Presenting: your ultimate list of some of the best affiliate marketing courses and high quality affiliate websites necessary for your professional growth.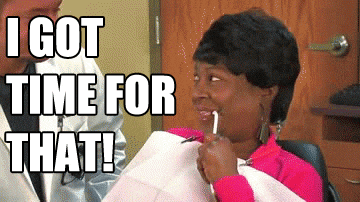 5 Best online affiliate marketing courses 
I'd be happy to tell you that every single link you'll find here will lead you to the free El Dorado of affiliate marketing knowledge, but let's be real. We're not looking for a magic fix here. We provide fool-proof advice for serious players only. 
Full disclosure: yes, all of the affiliate marketing courses here are from Udemy and Udemy alone. Sorry, not sorry.  
With that out of the way, let's get started! 
Let's start with the only pure 5-star affiliate marketing course on our list. The answer to the "What is the best affiliate marketing course?" question.
CPA marketing (Cost Per Action Marketing) is the basis of most affiliate strategies, which is why it is an absolute must for newbie affiliate marketers. Dive in to find our how to choose the best offer, why you need testing, how to select and drive profitable traffic to your campaigns, and more.
Mesmerized by the number of offers available online and all the traffic sources promoting themselves as a unique place for your affiliate agenda, people tend to forget the basics. And the main rule here is that the best is often the enemy of good. So, before you dive into the world of affiliate possibilities – make sure you mastered the basics of digital marketing. And there's no better place to start than Google Ads. 
Strictly speaking, you don't need a website to do affiliate marketing. But also, it is definitely better to invest in one. And now that you've got time – why not try and learn how to maximize those conversions? 
From all affiliate marketing courses on this list, this one should be taken by all: newbies and veterans alike. Who knows, maybe even experienced affiliate marketers can learn about a new tool or trick.
One of the most popular courses on Udemy and yet another one with a high rating. With this affiliate marketing course, you get a full overview of using Facebook as your affiliate traffic source. Apart from the record number of enrolled students (136,000+ as of March 2020), it's also the most recently updated one.
Also – it's Facebook. It's hard to learn affiliate marketing without mentioning Facebook.
Another Udemy's course with a high rating, it will guide you through every step of the way on how to become a profitable affiliate via ClickBank marketplace.
Clickbank allows you to find the most profitable affiliate programs and offers. And now, thanks to the newly introduced full integration with Voluum, you can benefit from tracking your ClickBank offers all in one place! 
I've no doubts you're well familiar with Amazon as a customer. But did you have a chance to work with them as an affiliate partner? This course can help you learn how to join, use SEO, run link building, and profit as an affiliate for one of the largest online marketplaces in the world!
Best Resources for Affiliate Marketing
Now, if you've been paying attention, I've already left a bunch of useful links in the above list of the best affiliate marketing courses that will provide you with a fair share of reading material. But, not to be petty, there are plenty of sources other than Voluum that are willing to help you learn and improve as an affiliate marketer. 
If you were looking for a shortcut, a convenient place where all the info you could possibly need would be structured, labeled, and explained to you in excruciating detail – your search is over. Coming from Colin Dijs, a complete detailed overview that could become an invaluable asset to any affiliate newbie is here. The only problem is that this Holy Grail of affiliate knowledge doesn't come cheap with prices starting at €97/mo.  
Coming with an appealing .org at the end, Affiliate Resources brings you just what the name suggests – a free useful knowledge base for any beginner affiliate. Think of it as an affiliate-marketing-101 solution for particularly work-shy students. 
And if you're not appalled by the idea of learning more in-depth strategies of kicking off your affiliate business, Affiliate Resources offer a risk-free educational plan. Imagine what you can do by both subscribing to the program and reading all the materials available online! 
Must-See Webinars for Affiliates
Here at Voluum, we love sharing our expertise with the ambitious beginners like yourself. Which is why we take a particular pride in our semi-regular but definitely frequent webinars. Stay alert for the updates! And for now, check out the recordings with our best tips & tricks and treat them like video courses.
Perfect for those of you who want to kick start your affiliate business but aren't exactly sure how. Learn about some of the most common beginner mistakes and how to avoid them.
For many, the first few steps are the most challenging ones. Using the tracker can seem overwhelming and hard. But it doesn't have to be! Follow the step-by-step setup process explained by our experts and start creating campaigns without costly errors.
You may already know that harmful bots are every affiliate's nightmare. If not, you're bound to find out sooner or later. To be fair, in this case "sooner" is actually better, because that's how you get experience. Check our webinar to learn how to escape ad fraud and identify bot traffic before it's too late.
Influencers & Communities for Affiliate Marketers
Keeping up with the industry and affiliate marketing experts is important. Maintaining human contact and spending time among like-minded people may become a turning point of your current lockdown. So try joining an online affiliate marketing community to share your own experiences, ask questions, and learn how to make the most of this unfortunate situation.  
Fortunately for you, there are many affiliate marketing influencers who know how hard the first steps can be and who are more than willing to help you learn from their mistakes. That's why they tend to create entire communities around their own experiences and to lead by example. But, of course, there's much more to the social world of affiliate marketing. 
Affiliate forums
Here are a few Voluum-approved affiliate forums you might like

STM Forum

– #1 premium affiliate marketing community. For 9 years STM is uniting thousands of affiliates providing guides, networking opportunities, case studies, and more. 

 

AffiliateFix

– they claim to be "the most active and the friendliest" affiliate marketing community online. Why not join a bunch of people who could become not only valuable professional connections but also actual like-minded people. 

affLift

– owned by

Luke Kling

, the forum offers a bunch of real-life examples of profitable campaigns, help from the seasoned affiliates, and many articles to always be on top of the latest industry trends. 
If you're not a big fan of a forum format – check out social media group. Here are some other high quality affiliate websites:
On top of that, many affiliate marketing experts would share their knowledge for free in the form of affiliate marketing courses on YouTube. Some worthy examples include: 
Stacked Marketer

hosted by Manu Cinca where you can find interviews with well-known affiliates;

Colin Dijs

runs a series of helpful and relevant tutorials on his channel; 

Voluum

itself may not be an influencer, yet we too try to provide valuable video content so make sure you subscribe to our Youtube channel to see how investing in the ad tracker can help your affiliate game. 
Open-access platforms, publications, and more
Even if I wanted to enumerate all affiliate marketing courses, articles, and Youtube tutorials on affiliate marketing available online – it would take me months. And there's a thick chance no one would bother to read that monstrosity. Besides, only you know what kind of information you are looking for exactly. 
There are plenty of articles on Medium published every day willing to teach you affiliate marketing for free. 
There are SlideShare presentations waiting for you to look through them. 
Some of the YouTubers are figuratively jumping out of their pants hoping for you to stumble across their content and click on that bell icon in the top right corner of the screen. 
And so on and so forth…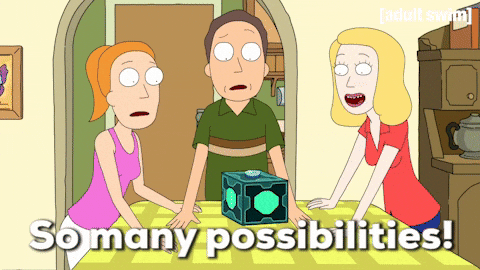 The most obvious place
The page you are currently on, Voluum Blog, is a high quality source of industry news, tips & tricks, walkthroughs and case studies. It is suited for newbies and seasoned veterans. With Voluum Blog you can learn:
Be sure to check our blog regularly or search existing articles. One of the greatest sources of affiliate knowledge was in front of you the whole time.
Not only *affiliate* marketing courses
On top of that, think about something for a second. When starting in affiliate marketing, most people put too much emphasis on the "affiliate" part of the job description. Which can be a fatal mistake. 
First and foremost, what we're doing here is marketing. Digital marketing, if you must. Which is why, all those materials about SEO, Google Ads, eCommerce, email marketing, and every single type of advertising on social media should also have an honorable mention in your professional development plan. 
Coursera and HubSpot both offer amazing courses on the subject and it's purely up to you to decide in which direction to develop. 
You are sitting on the gold mine of possibilities. And in the foreseeable future, there will be minimum distractions for you. 
So stop wasting your time. Dig in!